Two people arrested on suspicion of murdering a missing teenager who has not been seen for a week have been released under investigation, police said.
A 71-year-old woman and a 19-year-old man, believed to be her grandson, were arrested on Monday afternoon in connection with the disappearance of Gaia Pope.
Gaia, 19, was last seen at an address in Manor Gardens on Morrison Road in Swanage, Dorset, at about 4pm on November 7.
Her family vowed on Tuesday to find their "darling girl" and said the thought of seeing her smile was keeping them all "going and hoping".
In a statement, Dorset Police said search warrants had taken place at two addresses in Swanage on Monday.
"A 19-year-old man and a 71-year-old woman, both from the Swanage area, were arrested on suspicion of murder," a force spokeswoman said.
"They are both known to Gaia. Both individuals have now been released under investigation."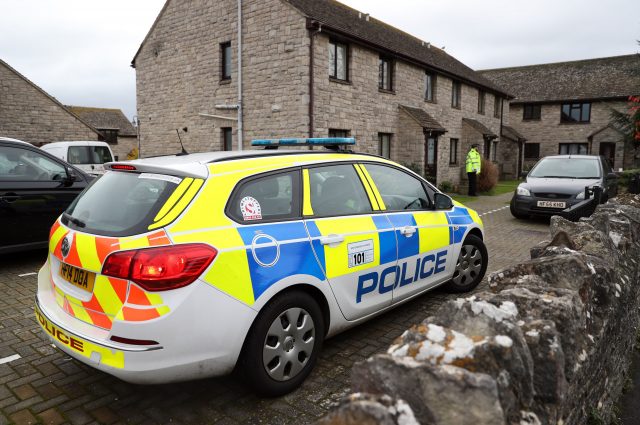 Gaia was said to be wearing a red checked shirt with white buttons, grey and white woven leggings and white trainers when she was last seen.
The teenager, of Langton Matravers, was staying at an address in Swanage when she went missing.
In a statement, her family expressed their "deepest gratitude" to police, emergency services, volunteers and well-wishers.
"The massive effort to find Gaia has been a great comfort in what everyone will understand is a deeply worrying and scary experience for all who love Gaia so deeply," they said.
"We understand that the police continue to investigate all possible scenarios, and we want to emphasise that the search for Gaia continues."
Information will be released by the family on the Find Gaia Facebook page regarding further volunteer search support, they said.
"We are aware of the arrests that have taken place but want to emphasise that these must not put a stop to the search until or unless there is a definite conclusion," the family added.
"If anyone knows where Gaia is, we beg you to let us know.
"To Gaia. We all love you forever. We miss you beyond words. We will find you darling girl. The thought of seeing the sunshine of your smile again soon keeps us all going and hoping."
Members of the family said they appreciated media coverage, but would not be making any further comments to the press.
Missing person posters were put up in Dorset on Tuesday afternoon as police reiterated their appeals for information.